Hi guys! Soooo I'll be doing this next Monday! Join us in our first Vlog! =/ I'm nervous! haha- You'll finally get to hear what I sound like, unless you know me in which case you get to hear it A LOT!
Go check out the guidelines over at
Homemaker in Heels
and get to Vloggin'!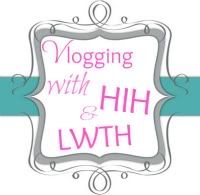 Also, I wanted to take a minute to thank my awesome FB friends who got my
Evey's Creations Page
to 214! You guys rock! xoxo!
-Evey